Dining
At The Westin Resort Guam
The Westin Resort, Guam offers a diverse array of dining choices to satisfy almost any craving—whether it's for an extravagant buffet, elegant and cozy Italian dining, or a relaxing cup of Starbucks and a tasty snack. With the majority of our restaurants offering a spectacular view of the beautiful azure ocean, guests will feel surrounded by Guam's tropical paradise, lending that special island allure to any dining experience.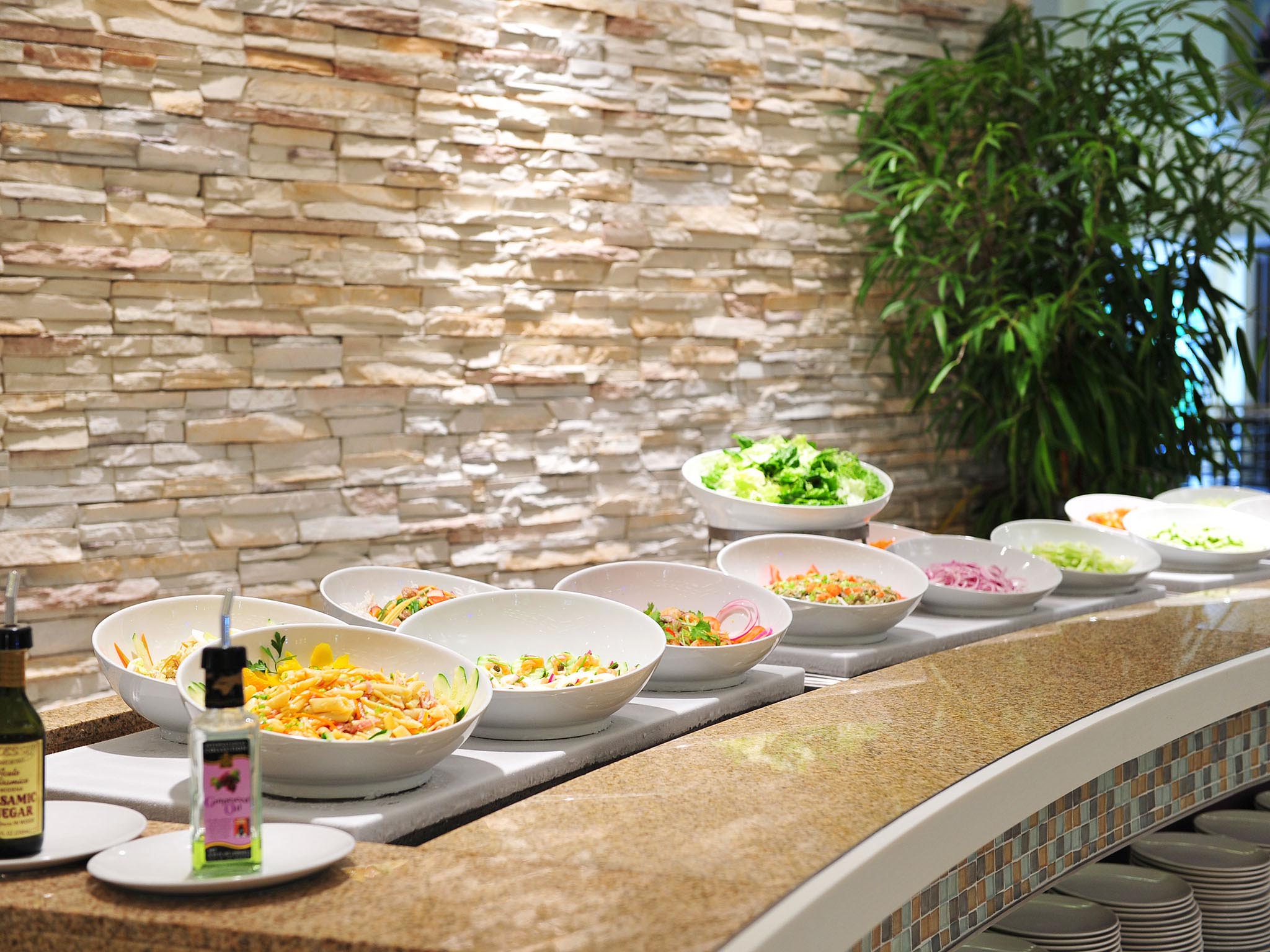 TASTE
Guam's #1 Breakfast, Lunch and Dinner Buffet
Excite the palate with Taste's award winning buffet featuring international and themed selections, SuperFoodsRx or indulge from our vibrant Ala Carte menu. MORE>

Free Wi-Fi
Located on the 1st floor
TEL: 671.647.0991

RESERVE NOW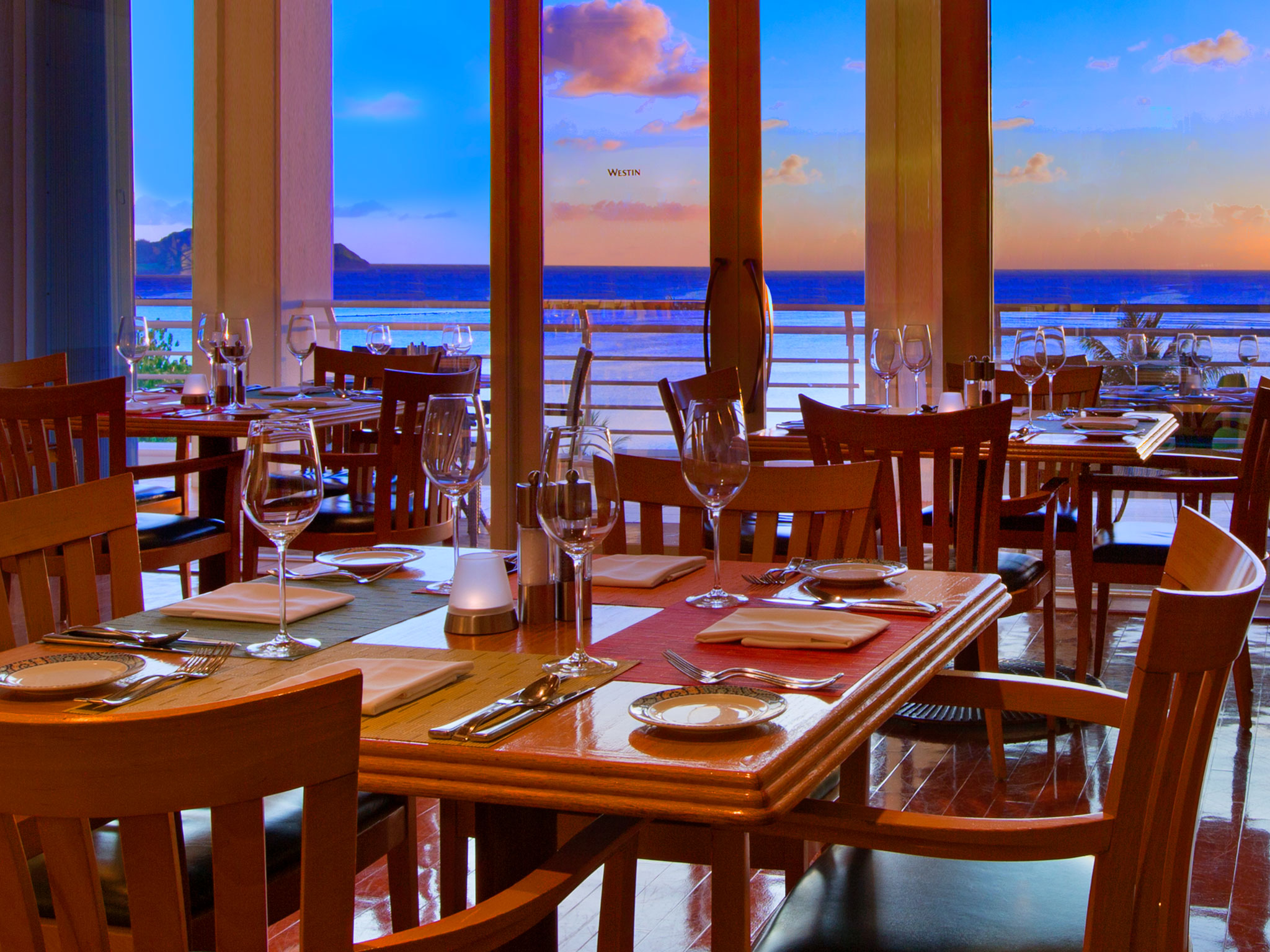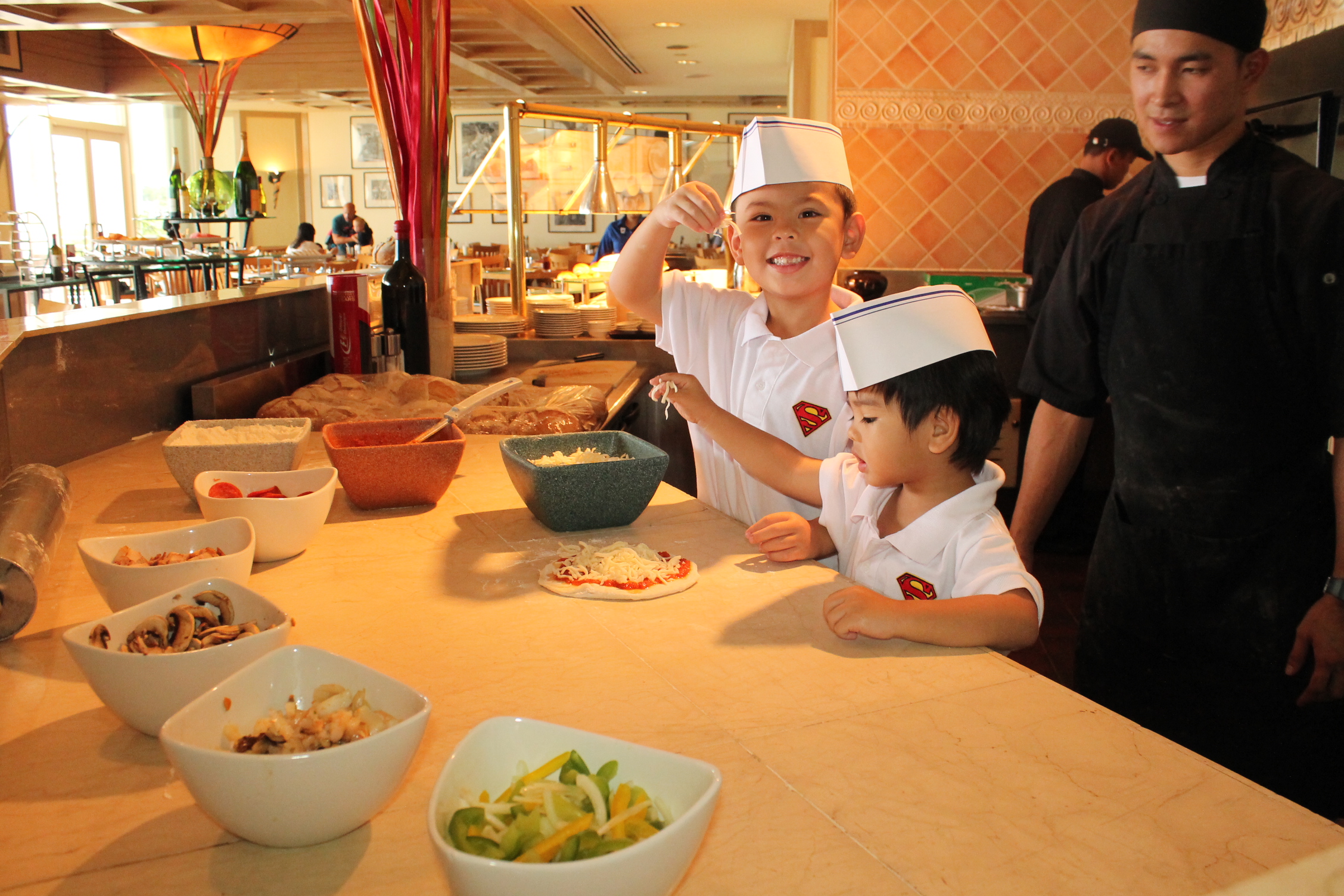 PREGO
Mediterranean & Italian cuisine
Savor Italian flair with a Mediterranean twist for lunch or dinner at Prego! Prego offers a picture perfect venue for a romantic dinner on the terrace or front window seating to witness Guam's glimmering iconic sunsets. Or engage the family and friends with a celebration in our intimate yet vibrant atmosphere. MORE>
Open Daily
Bellissimio Lunch Buffet (Ala Carte menu available)
Monday to Saturday 11:30AM - 5PM
Afternoon Tea by Prego
Monday to Sunday 2PM - 5PM

Dinner
Monday to Sunday 6PM - 10PM
Brunch Buffet
Sunday 11AM - 2:30PM

Free Wi-Fi
Located on the 4th floor
Tel: 671.647.0992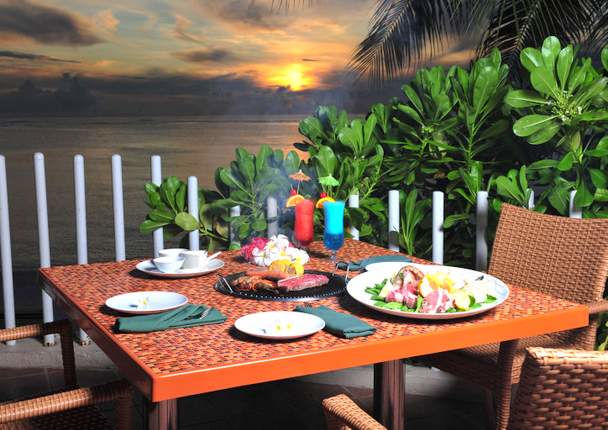 Starlight BBQ
Enrich your island escape with BBQ
Enjoy flavorful BBQ just the way you like it. Indulge in a selection of tender meats, fresh vegetables and succulent seafood. Enhanced with thirst quenching cocktails, your taste buds are in for a treat. Then sit back and enjoy your evening with the relaxing sea breeze from Tumon Bay and a panoramic view of Guam's iconic sunset. Sunset BBQ with free flowing American Beer, Soda and Oolong Tea

Open nightly 6PM – 9PM

Free Wi-Fi
Located on the 1st floor by the pool
Tel: 671.647.0915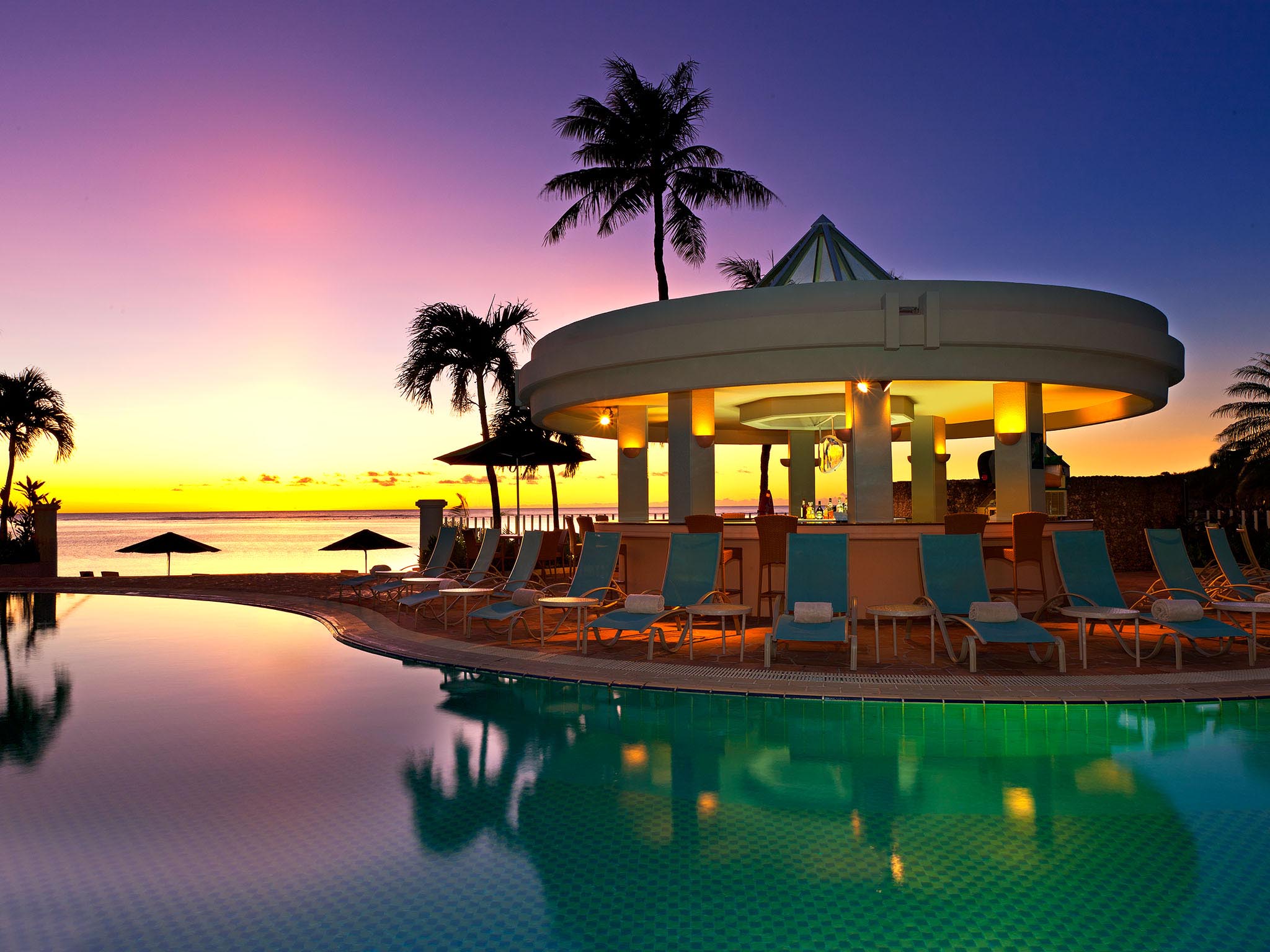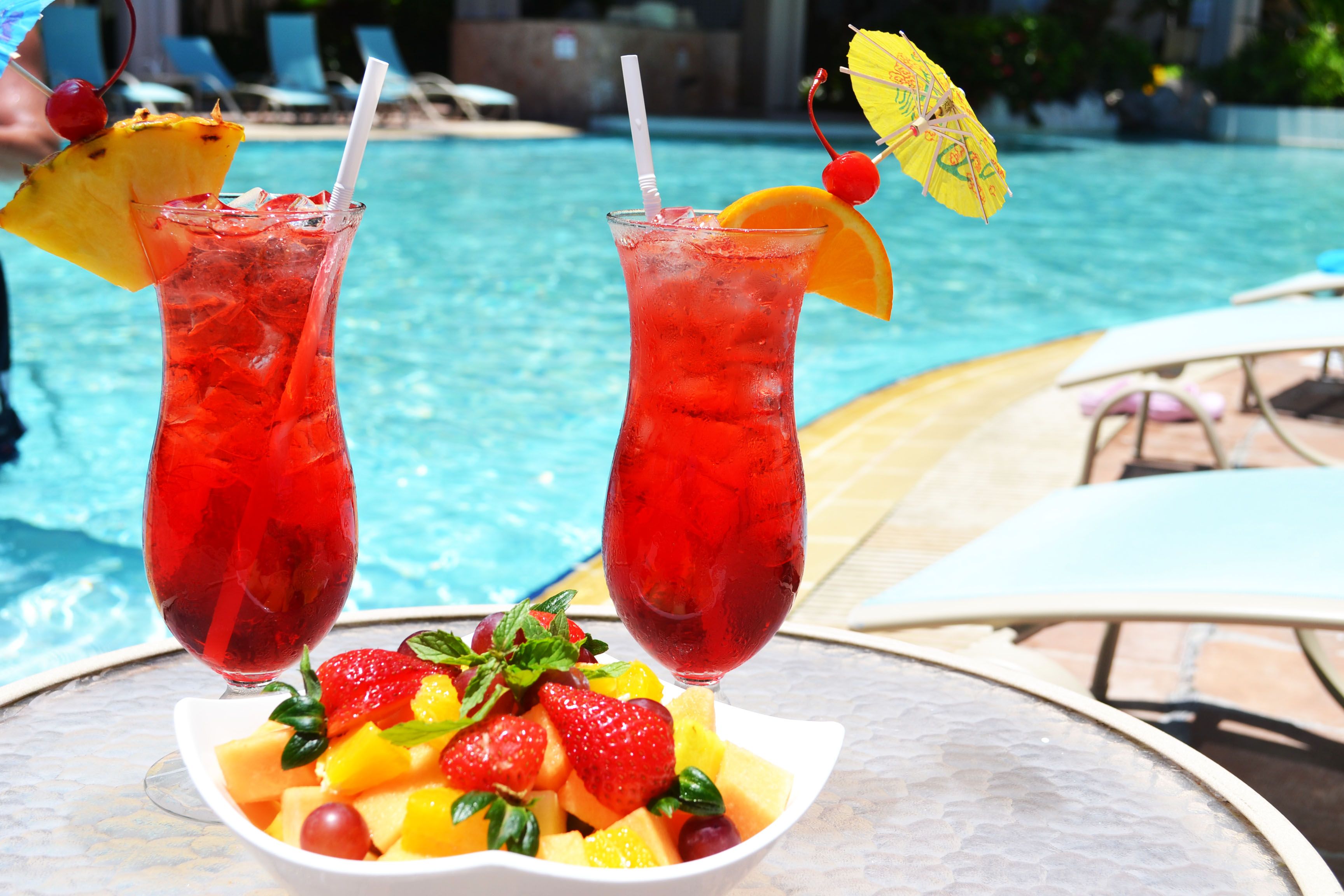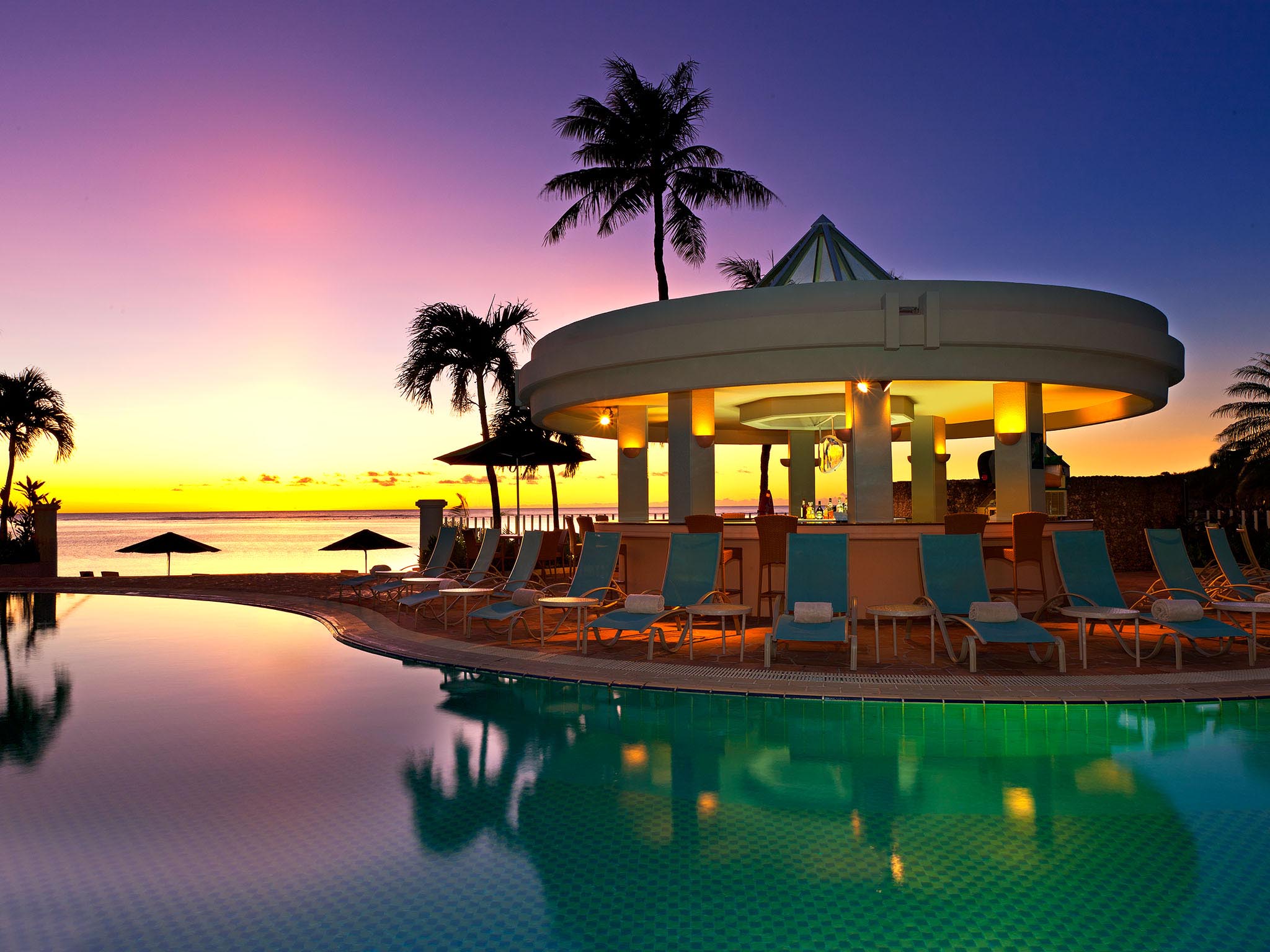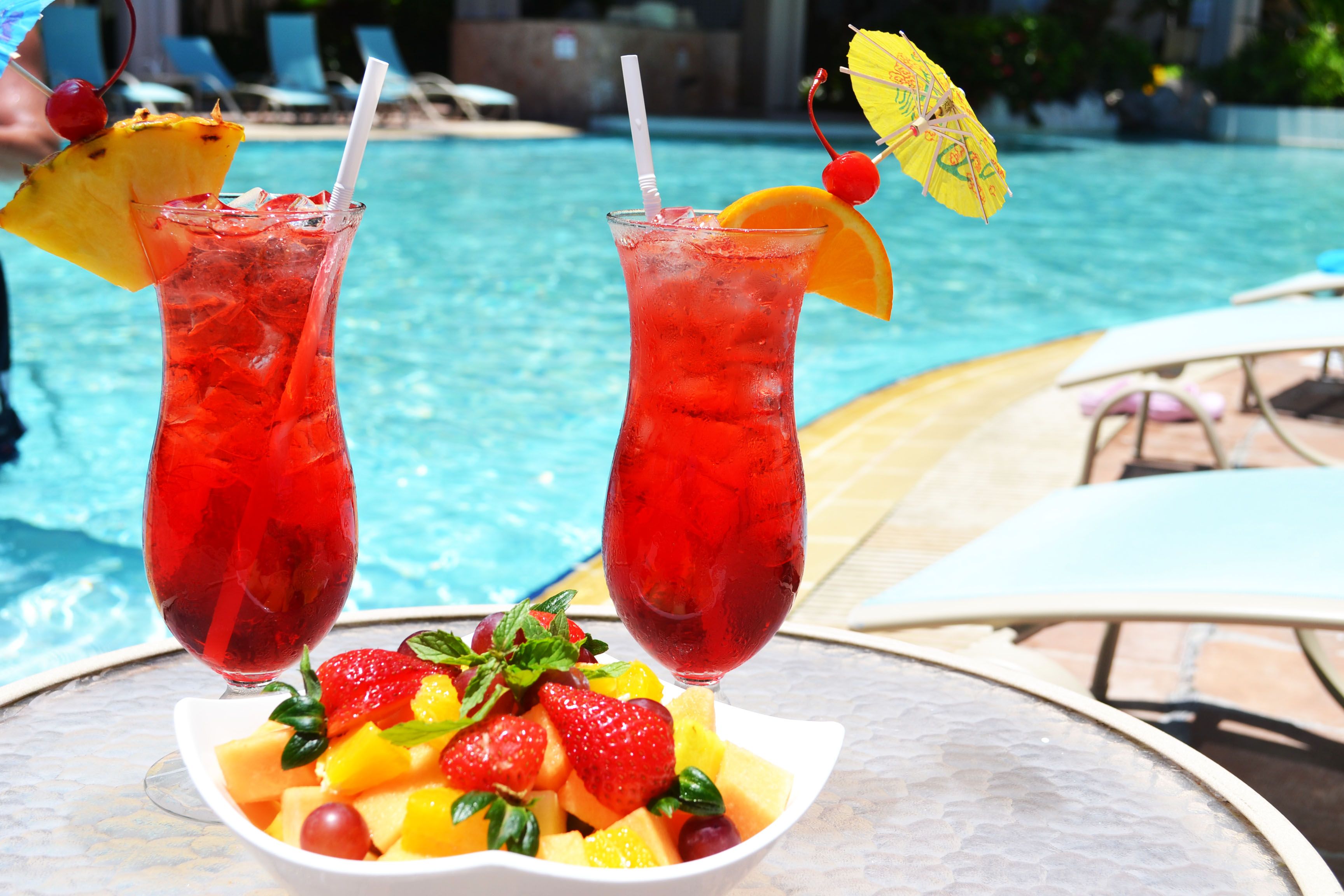 MISTY'S BEACH BAR
The Perfect Place to Relax
Quench your thirst with a refreshing tropical cocktail or an ice cold beer while the soft sea breezes surround you. Enjoy selections from our Ala Carte menu throughout the day to refuel your stay.

Open daily
Monday to Sunday 10AM – 10PM
Happy Hour nightly from 5PM - 7PM
Free Wi-Fi
Located on the 1st floor by the pool
Tel: 671.647.0915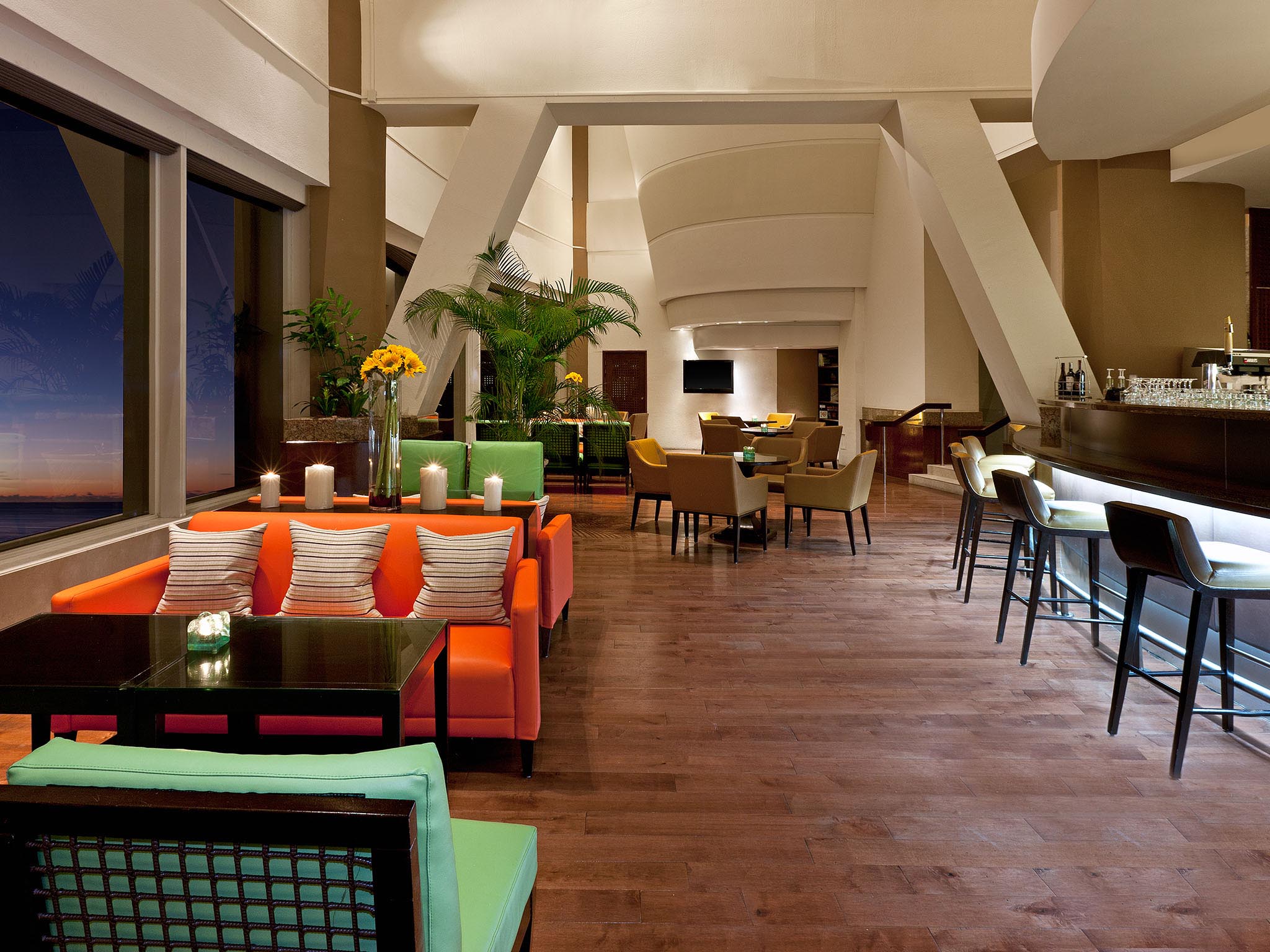 MIX @ CHA CHA CHA
Proudly brewing Starbucks Coffee
Jump start your mornings with a nourishing continental breakfast at Mix@Cha Cha Cha. We proudly brew Starbucks coffee and serve a wide array of freshly baked pastries, breads and cakes. Stop in for burgers, sandwiches or sumptuous sweets.
At the end of the day, unwind, relax and replenish amidst spacious modern surroundings with a spectacular view of the azure waters. Allow us to showcase our refreshing cocktails and selection of ice cold beers during our daily happy hour.
Made-to-order, our selection of delectable cakes and cookies are a delightful treat for your taste buds.
Open daily 6AM – 11PM
Happy Hour nightly 5PM – 11PM
Free Wi-Fi
Located on the lobby floor
Tel: 671.647.0915

ISSIN
Japanese Restaurant
Settle into a cozy and intimate atmosphere and nourish your soul with delectable Japanese fare and fantastic views of the ocean. Enjoy Chef's delicious sushi and teppanyaki sets.

Lunch
Monday to Saturday 11:30AM - 2PM
Dinner
Monday to Sunday 6PM - 10PM


Located on the 4th floor
Tel: 671.647.0945

ON THE ROCKS BAR
Escape the tropical heat and enjoy cool beverages and bar snacks in our cozy and elegant surroundings. A spectacular ocean view, nostalgic music and a friendly bartender create a sense of subdued comfort. It's time to be yourself.

Open daily 6PM - 12AM
Happy Hour 6PM - 7:30PM
Located on the 4th floor
Tel: 671.647.0915 ext. 6401
MAGIC ROCKS THEATER & DINNER
Experience magic like never before with our magician, Nabil Murday. After you enjoy dinner at Prego restaurant where authentic Italian course dinner is served or Taste restaurant for buffet dinner, we will guide you to the mysterious world "Magic Rocks Theater" of Nabil.
1st show Dinner: 6:00pm – 7:15pm, Show: 7:30pm – 8:45pm *We accept "Show only" also.
Closed on Wednesday
Menu & Price
<Prego restaurant Italian Course Dinner>
Deluxe Dinner & Show $125.00
Prego Bread, Italian assorted antipasto, Cold potato soup, Grilled herb marinated chicken breast and squid seasonal vegetable, Tiramisu
Premium Dinner & Show $145.00
Prego Bread, Citrus marinated chunky tuna tartar, Crab fettuccine pasta, Roasted beef fillet, Italian apple tart
Supreme Dinner & Show $165.00
A glass of Sparkling wine, Prego Bread, Lemon and sea salt marinated scallop ceviche, Handmade asiago ravioli, Grilled Rock lobster tail with slowly roasted beef tenderloin, Tiramisu
Kid's Dinner $40.00
Minestrone Soup, Penne with tomato sauce and deep fried prawns, Mixed ice cream
<Taste restaurant Buffet Dinner>
Dinner Buffet & Show Adult $125.00 / Child $45.00 (Child price: 6-11 years old)
Enjoy rich buffet dinner which Includes fresh seafood of live cooking, international cuisine, salad and dessert. Dinner theme is different for each day of the week.
<Show only>
Adult $95.00 / Child $30.00 (Child price: 6-11 years old)
Please enter the venue by 15 minutes before the show starts. No Drink and No Transportation service included.
Free transportation service between your hotel and The Westin Resort Guam (No Free Transportation service if you book "Show only")
Drink is not included (except Taste restaurant buffet dinner)
The cast might be changed
The Price and/or Menu might change without notice.
Call for reservation or more information.
Tel: 671.647.0915